Mastery Empowerment Course
With "Spiritual Trainer to the Stars"

Christel Hughes
Watch Introduction Course
Enjoy this Mastery Empowerment Course
Mastery Empowerment Course: Sexual Healing

Healing the Wounded Feminine Heart…Bringing you Back to Wholeness
Mastery Empowerment Course: Sexual Healing
$
77
00
2 Payment Plan Available
Broken, Wounded, Fractured…
Your heart can be shattered into a million pieces and have you feel lost and lonely. I understand as I too went through years of being sexually molested, emotionally abused and mentally undermined.
The journey you must take to find wholeness shouldn't be taken alone.
What I can offer you is the courage to find support — for you or for someone else.
I want you to live free from the feelings of guilt, sadness, depression, shame, hopelessness and fear that come from bearing the pain of suffering some kind of violation.
In this Sexual Healing Workshop, you will go on a journey to free your sexual energies by becoming aware of sexual experiences from the past that influence your sexuality in a way you no longer want.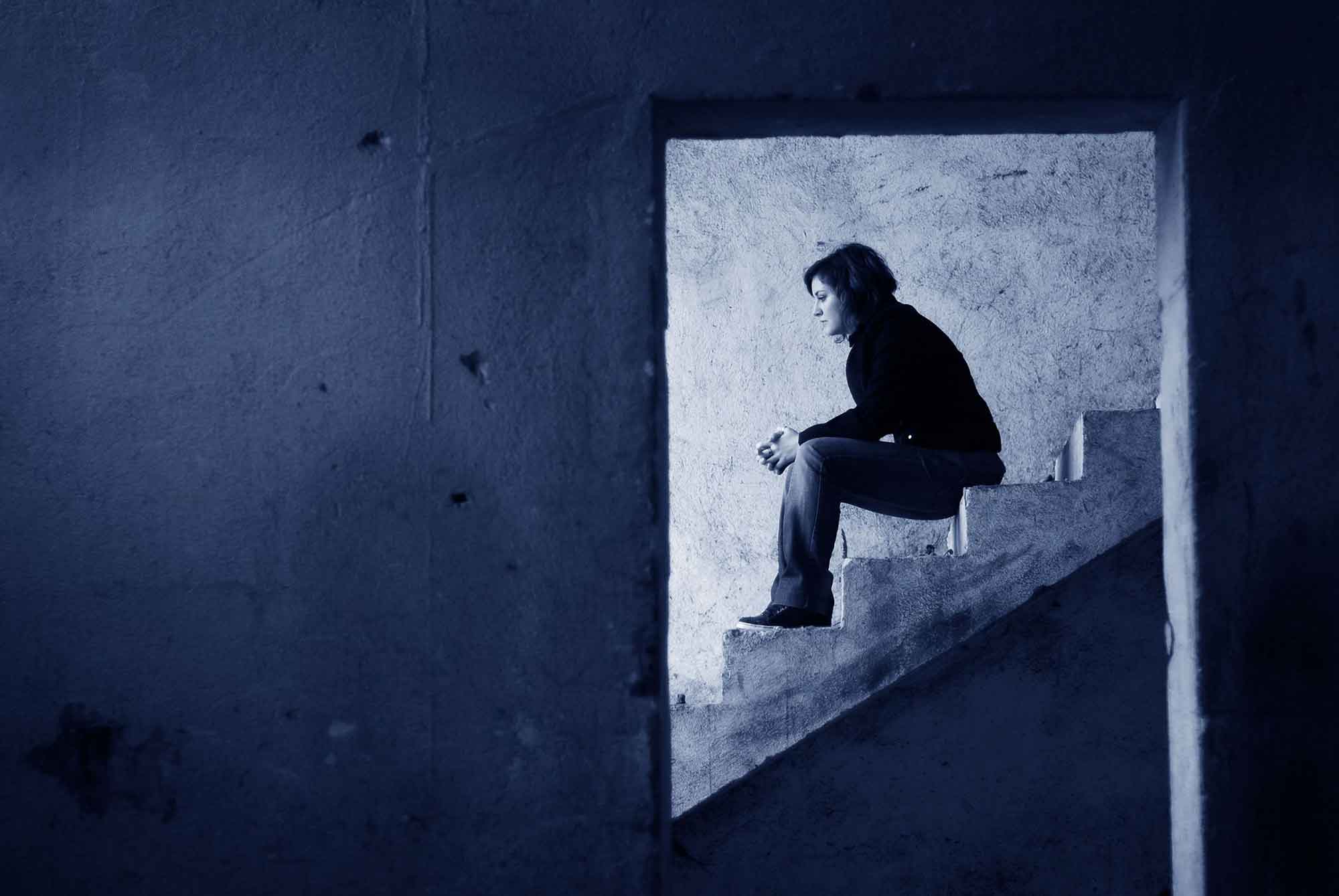 Are You Ready to move deeply into healing?
Are You Ready to free up your Feminine Spirit?
Are You Ready to move past Shame, Fear and Anger?
Is it Your Time to Regain your Strength and Feminine Power?
To Trust again…
To Love again…
Yes, it is your time… Time to take back your Power and to reclaim your rights to living a Free and Fulfilling experience in Love and relationships with others.
When You Consciously Heal your abused Self, You Break the Old Paradigm instead of Breaking You
Damage to the Spirit of a person can last a lifetime unless repair happens at the deepest levels.
If you've been trying to put it to rest… forget about it… pretend that it never happened or repressed it, But found lingering thoughts or suspicions prevail – then it's about time to Heal and come into a New found Power…
The Power of your Divine Feminine!
Realize… Feminine Power can go either way: Into the Darkness or Towards the Light
Is your Past shadow still following you around? Is it lurking around and still presenting a threat to a beautiful, loving and fulfilling relationship?
The old paradigm is still running you if you haven't broken out of the emotional and mental bondage and if you are still carrying the sticky residue of the past… and this may be affecting your current relationships. We are energetic beings and we take on a person in relationship as if they are a part of us.
We nurture others in the way that we wanted to be nurtured and cared for… and usually that involves a level of unhealthy codependence. We can work through our old ways of being a helper, rescuer or enabler but that requires a commitment to ourselves. It's time to stop allowing the patterns to run us. Or what if we are the one who is needy, temperamental or controlling… how do we take a step back and rewrite our blueprint? There is a way…
Through extensive years of research and testing, in my practice, I have discovered a method for alleviating the pain of past hurts from abuse, trauma and life. There is a healthy model for completely healing your body, your emotional state and mental capacity to start fresh in life and relationships, no matter how tragic or difficult the past. No matter how much you have abused your self by staying in pain and suffering there is a way out.
This alchemical process allows you to change the lower level fractured state to a Whole state of being. You can take back your power and no longer feel like a victim to your mind, your emotions or your blueprint. With Sexual Healing you become a master at shifting the energies that are stagnant in your body and field. You learn a proven process that unlocks you from the bondage of another person, pattern and paradigm.
The Main Signs that this Sexual Healing Workshop is for You:
You are disconnected from a life or body that could really bring you joy or great pleasure
Past relationships have left you jaded and protective of your heart or fearful to trust
Setting healthy boundaries eludes you… you keep going against your own intuitive knowing and caving into others tactics to control you
You feel your sensual and sexual expression is contained and feel fearful to let it out
You and your partner have lost the ability to communicate or feel close to each other
Thoughts of the past pain or trauma keep crossing your mind, not allowing you to be at Peace
You feel blocked, sexually inadequate, or insecure
You live with sexual shame, guilt or regret
You have been sexually disrespected, and now feel disconnected from pleasure and allowing love into your heart
No more energetic entanglements…
It literally allows for the unhooking of your energetic field from another!
But when you let go of your old image of the 'Wounded One' you can recreate yourself and attract all new people, things and opportunities. You feel Liberated!
That is what I want for you… to feel Free, Fresh and Light! Not trapped by the past, but unleashed into your Future You, the You that you know is in there, waiting to be Liberated in Love.
No more do you need to suffer through lessons… how about choosing to release that old paradigm and recognize that all you desire is one step away. Let yourself be delivered from the dark, heavy burden of the past so you can shine as a beacon of Love. You may not see yourself as that right now, thinking about your old wounds, but Liberation is right around the corner.
This is your opportunity to take a chance on loving yourself and proving that all the things you may have made up about yourself and love or how others see you are all wrong.
You create your reality… you choose Love right now…. Reclaim Your Wings to Fly Freely into your Future!
Here is what I can offer you…
The Sexual Healing 2 hour Workshop:
Completely 'Delete' the memories from the Past!
Release the Sexual Signatures that others have left behind so you can be Set Energetically Free!
Learn the Process that Releases the Images, Memories, Feelings, Smells, Sounds from any Violations of your body.
Reclaim Your Self with this Powerful Extraction Process… for Permanent Removal of Anyone Invading Your Space.
Sever the Sexual Ties that keep you Attached to anyone from your Past and Held Emotionally Captive by them.
Use the 'Deletion' process to completely erase the memories that plague you with low self-esteem
Forever Transmute emotional 'baggage' from all your past memories so that you are Clean, Clear and available to Your New Love!
Open your Body, learn to relax to Welcome in Love instead of repelling intimacy caused from Fear.
Learn to breathe and create boundaries while holding a new level intimacy… Communing with another or the Divine.
This is also for you, and men too, as well:
If you have had your ideas stolen, creative power abused or taken. If you have had someone steal your money. If you have had the experience of someone intimidating you or bullying you If you have not been met in a loving relationship, been rejected or abandoned.
---
Healing and Dealing with your Sacral Chakra: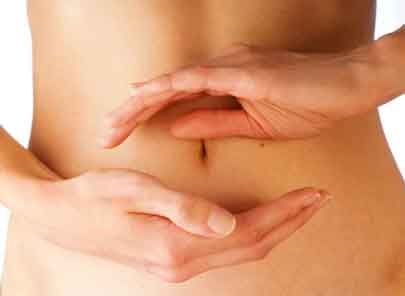 Your sacral chakra is your creative center and if you have had any conflictual issues or experiences with finances, passion or money… then you will benefit by this workshop.
Your sacral chakra is located in the area just below your navel, lower abdomen, low back and includes your sexual organs.
The basic issues affected are relationships, creativity, sexuality, money, empathy, pleasure, nurturing, emotions, movement, change, warmth, and intimacy.
It represents your ability to Free flow and go with the flow of life – grace and acceptance and allowing yourself to enjoy your life and achievements. It's your time to prosper and thrive…
You may even have the symptoms of abuse, mistreatment or trauma solidify in your body. Emotional energy that isn't dealt with at the time, will begin to calcify in your body! It creates dis-ease and discomfort that can directly impact your life… stealing away your Happiness. So not only did you have to deal with the original impact of the abuse, but now you are dealing with the effects on your body.
The associated body parts are your hips, lower back, sexual organs, bladder, kidneys, stomach, large intestine, pelvis, appendix, and bodily fluids.
Our lives are affected by the programming in these areas:
Fear of abandonment, financial security, social status, children, and creativity.
You can be controlled by your fears, level of trust, control, blame, guilt and shame… making the reality of a healthy and loving relationship a far fetched idea. It's painful to not know if this will continue or if you will ever get out of the cycle.
---
Other benefits you can expect:
Awaken sensations of pleasure and bliss in your body you may never have felt before
Unlock your full potential as a partner and lover
Release energies that block your full capacity to feel or receive love
Develop a sexual energy inside yourself that feeds your heart, body and life with aliveness
Discover what it means to be truly intimate and loving of yourself
Discover the sacredness of sexual communion and physical intimacy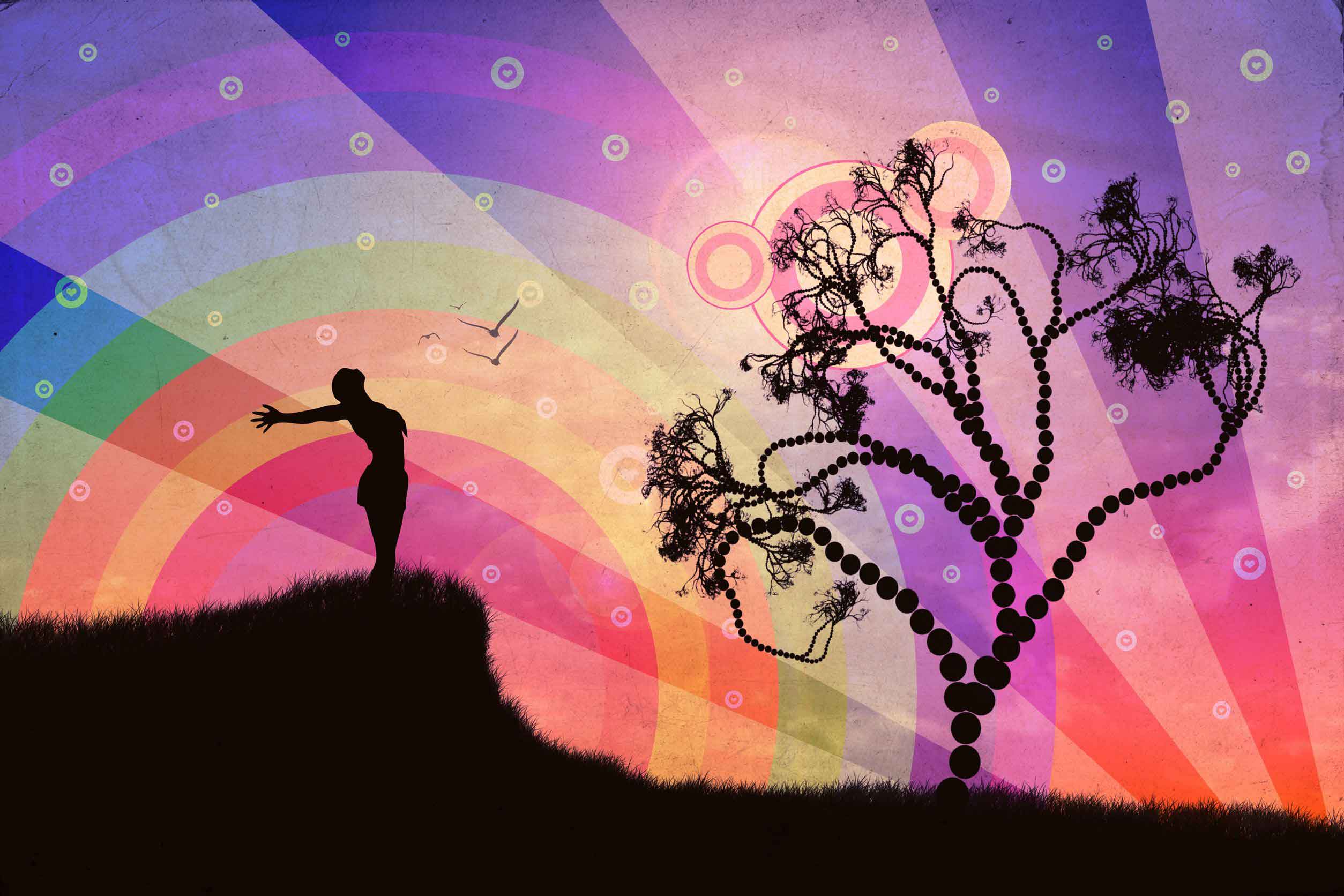 Christel Hughes is not just an INCREDIBLE intuitive and Healer…she has become a great friend as well. I can't begin to count the ways her clearings and readings have helped me!
Bonus Item #1
Create a Love Conversion
(Complimentary mini-seminar audio package)
In this online seminar you'll discover:
The worst energy that blocks love and prevents your Beloved from coming in, now! Live Healing to clear this one on the call!!
How to know whether to let someone into your sacred temple and heart space (like your physical body)
Why you have not been able to complete with a past relationship despite your previous exhaustive efforts
How to finally, once and for all, move on from a breakup so you can create a fresh new perspective and You!
The energetic implications of being with someone and how to determine if you want to save what you have or let it go
How to awaken your inner Creator and special gifts to magnetize love to you… you have a special gift!
How to Amplify your Heart Space to create an extraordinary relationship… even if you don't think you are ready right now.
Bonus Item #2
Be Love to Find Love, E-Book for Women
(Downloadable e-Book)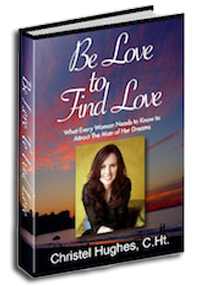 Inside you'll learn…
The 5 biggest mistakes most women make that drain the energy right out of a relationship
How to be the offering of love as a gift in moments of resistance and closure.
What it takes to release the blame, shame and emotional baggage of your past relationships
How to be yourself and still be loved by a man – I'll show you how to find the courage to be imperfect and be loved in spite of it
How to remove the "layers" that keep a man from knowing and loving you
How to determine if you have a "caged heart" – and how to let that defense weapon down and allow a man to love you
How not to let your past hurts sabotage your chance of having successful relationships
Discover if you are "wired" for a fulfilling relationship or a never ending string of failures and what to do about it
---
Bonus Item #3
Taking Back Your Power Package, for Men & Women
(Downloadable PDF's & Audio Package)
Inside you will learn how to:
Identify the "point of pain" that binds your personal power
Create a desired state of being (happiness) on demand
Reprogram your mind for success
Release the past so that you can move forward into your future cleanly
Identify and clear out the limiting beliefs that have you stuck in a pattern
Distinguish your unhealthy coping mechanisms that keep you stifled and stagnant
Move from Victim Consciousness to Creator Consciousness
---
Bonus Item #4
10 Laws of Love, E- Guidebook & Audio program
(E- Guidebook & Audio program)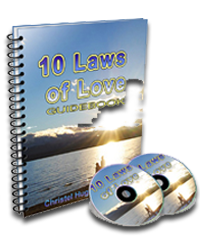 Inside you'll learn…
The 10 Laws of Love E-Guidebook will you show you what actions are needed to create your life as a Love sanctuary.
There are 10 Effective Principles that I reveal inside that allow you to get first hand knowledge of what really works to attract and keep the man or relationship that you want.
I've packed this E-Guidebook with over 20 exercises for practical application in life.
Also, you'll receive 10 Downloadable Guided Journeys for retraining your mind and living these principles of Love.
---
Bonus Item #5
Beautification From the Inside Out Program:
(MP3 Audio Package)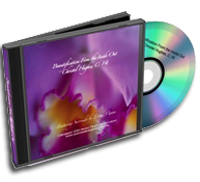 Here's what's Inside the Program:
Welcome to Beautification… from the Inside Out
Introduction to Therapeutic Imagery
Progressive Relaxation
Beautification… from the Inside Out
Beautification Declarations & Affirmation
What People Have To Say

This was awesome!! This is the first time I have done anything regarding the divine feminine part of me. So powerful and much needed. This subject of sexuality needs to come out in the open. Thank you for doing that.
Hi beautiful Christel This is amazingly freeing. I'm feeling much much better. 🙂
Christel: What a beautiful and expansive process. It felt very freeing. Thank you, thank you, thank you!
I had a lotus flower open where the fire had been. Thanks sooo much!
Christel Hughes is a Multi-dimensional Visionary, Medium and Multi-Sensory Energetic Intuitive, known as the "Spiritual Trainer to the Stars", specializing in energetic healing and rapid transformation for Celebrities and individuals throughout the World. We are always in Awe because of Christel's lightning-fast and laser-focused Intuitive readings that go directly to the core of the issue – she pinpoints it immediately.
Christel's work has broadened to include connecting with Archangel Metatron and mediating for Metatron's cube to instantly shift a person's consciousness… undoing mental, emotional and physical limitations…as well as opening up their Higher channels of communication.
The Academy for the Soul was born through Christel Hughes, as the 'Online School for Intuitive Arts'. Christel's purpose is to channel and shine light into the world, and to operate as a conduit of Divine Truth, working with people as they identify and develop their gifts, and step into their purpose-work. The Academy for the Soul helps people discover and develop their Intuitive Gifts, and then share those gifts with the world as an offering.
Mastery Empowerment Course: Sexual Healing
$
77
00
2 Payment Plan Available